Owner Resources
Information You Need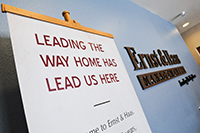 At Ernst & Haas Management, we treat your home as our own. We offer a wide range of property management services to fit your needs as a landlord and tailor our services to ensure that you have the highest level of service for your property.
Resources & Tools
Have a Question?
(562) 989-9835
Frequently Asked Questions
Ok, I'm interested, what do I do now?
+
For more information on our services or to schedule an appointment you can request a Management Information Package or let us know that I'm interested -- Please Contact Me. regarding any questions you may have. We'll send you a management agreement and/or schedule a "no obligation" appointment to meet you at your property for an overall assessment.
View More
Areas We Service