Owner Resources
Information You Need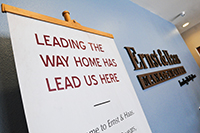 At Ernst & Haas Management, we treat your home as our own. We offer a wide range of property management services to fit your needs as a landlord and tailor our services to ensure that you have the highest level of service for your property.
Resources & Tools
Have a Question?
(562) 989-9835
Frequently Asked Questions
My property has a pool. Is that a problem?
+
While pools have reputations of being high maintenance and low return items, if managed correctly they can add to the value of your investment. We strongly recommend that all pools have safety fences and that a monthly pool service be furnished to the resident.
View More
Areas We Service