Owner Resources
Information You Need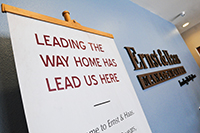 At Ernst & Haas Management, we treat your home as our own. We offer a wide range of property management services to fit your needs as a landlord and tailor our services to ensure that you have the highest level of service for your property.
Resources & Tools
Have a Question?
(562) 989-9835
Frequently Asked Questions
What do you mean when you say "full-service property management"?
+
Ernst & Haas handles all aspects of managing your property. From screening potential tenants, to collecting rents, to tending to maintenance requests, we've got it covered. We even manage items such as paying your mortgage, processing your mail, and dealing with you HOA.
View More
Areas We Service